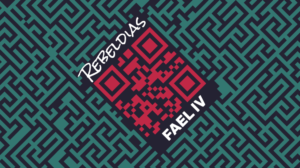 REBELDIAS [rebeldays] is an event that embraces many ludic languages, both academic and entertainment, and will take place between  Oct. 16 and Oct.18 this year.
There will be shows, movies, experiences, workshops, roundtables and talks by prominent people of the areas, Game Jam, all aiming to cover several aspects of the world of games, besides a cool game fair.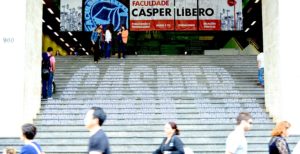 What's more, we'll have technical sessions in which selected academic studies will be presented to the public, since REBELDIAS will also host the 4th edition of FAEL – Academic Forum for Ludic Studies [Fórum Acadêmico de Estudos Lúdicos].
Open to the public the event will be held at an iconic location in São Paulo city: Av. Paulista, 900 at Cásper Líbero University.
Everyone can easily participate in all free attractions getting enrolled, before hand, at the front desk of the University, or at our site.
Stay tuned! Soon you'll get to know everything that will happen at REBELDIAS.